A Clever Combination: Hotel & Restaurant in Unterneukirchen
Eat & Relax in the Hotel Traumschmiede
Take time for breakfast pleasures, to relax and to enjoy our restaurant in Unterneukirchen …
Because business trips are usually packed full of events, your leisure time is very important. And you should spend it in places where you feel good and can meet people.
That's why we have created a "living room" in the Traumschmiede Hotel where you can eat breakfast in the mornings and relax in the evenings, pick up an in-between-time snack or enjoy a drink … We have everything in the Traumschmiede "living room".
And when you're ready for Bavarian cuisine and freshly tapped beer, then we'll be happy to welcome you to our family-run Restaurant Raspl – Zur Alten Schmiede. 
A "living room" & restaurant are a clever combination for you …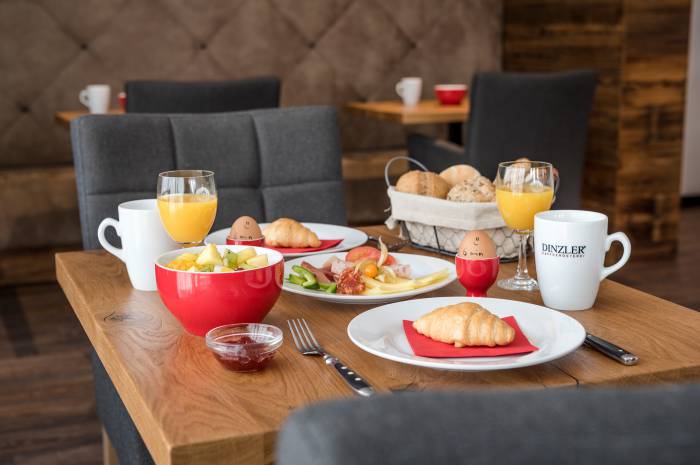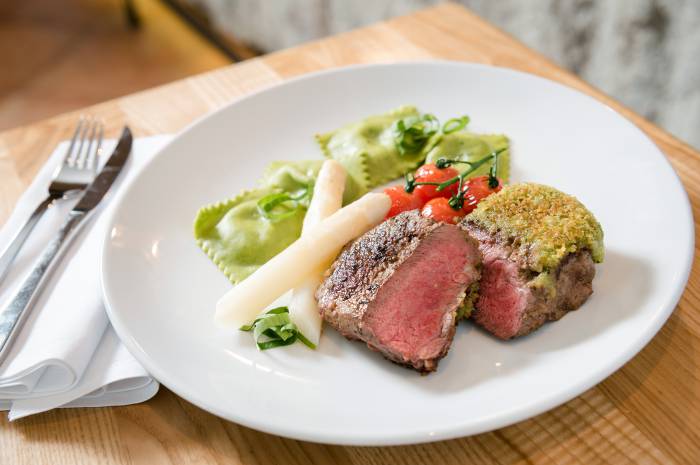 Breakfast in the Hotel Traumschmiede
In the mornings: home-made marmalade, bread from the local bakery, cold cuts from the butcher in the next town. Eggs from the farmers in Unterneukirchen ... our regional breakfast is made for high-power days. Book breakfast along with your room and enjoy a Traumschmiede start to your day. By the way, there's room for up to 30 guests in the "living room" in the Hotel Traumschmiede.
Our Restaurant in the Hotel Traumschmiede
Lunchtime & Dinner: In our Restaurant Raspl - Zur alten Schmiede you can experience Bavarian tavern culture with a modern touch. 
Our restaurant has been serving guests for over 100 years and our family is proud to let you enjoy really good cuisine.  Knowing that our guests appreciate real cordiality and culinary arts in Upper Bavaria is the basis for our long tradition.
By the way, our restaurant in Unterneukirchen is right next to the Hotel Traumschmiede and is open daily – Mondays and Wednesdays to Sundays from 10 am, Tuesdays from 5 pm.