Our Restaurant Raspl
Restaurant Raspl – Zur Alten Schmiede
Everybody likes to be and eat where pleasure and enjoyment is emphasized. Like in our Restaurant Raspl in Unterneukirchen. The natural country life, the fertile agriculture and the enchanting region are daily inspirations for our good cuisine.
It doesn't matter if you eat an aromatic roast, juicy meat from the grill or a crunchy salad. We bring the best tastes of Upper Bavaria to your plate. We serve grilled delicacies and more on the countertop that used to be the worktop for the blacksmith. 
Do you prefer fish and pasta? Diet meals? We serve traditional dishes and inspirations from other cultures. Because they taste good. But be careful: we might mould you into an enthusiastic iron-like fan of our menu!
By the way, we are open daily for lunch and dinner. On Tuesdays we open at 5 pm. On Mondays and Wednesdays to Fridays we offer varying lunch meals. 
Ambiance & Hospitality: "Don't forget to drink!"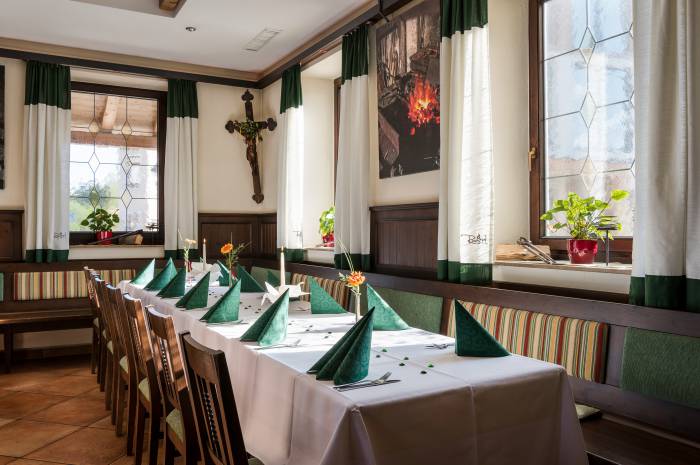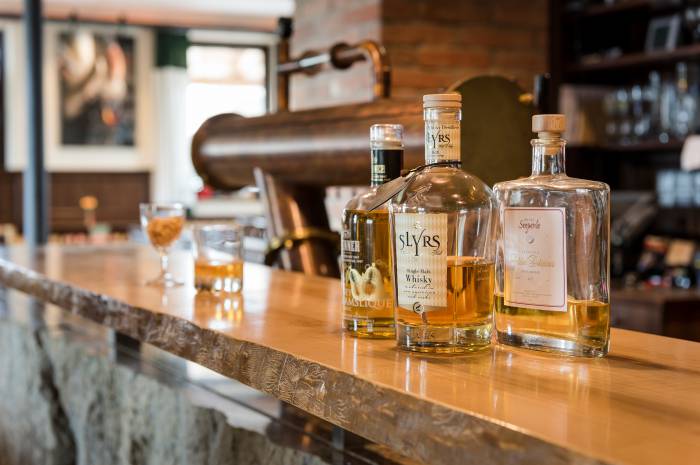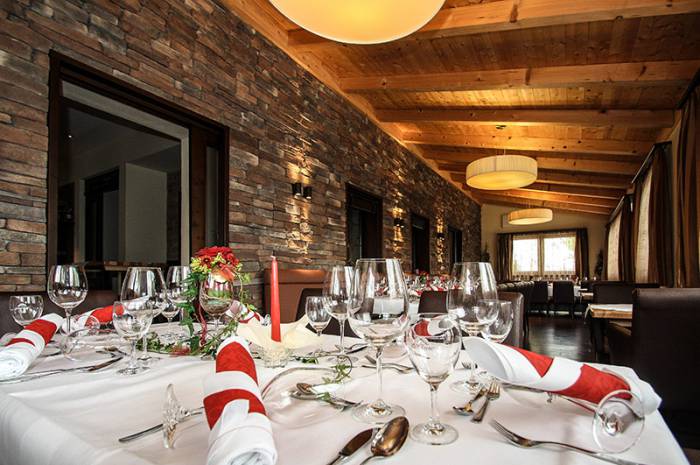 Wirtsstube
We have the right atmosphere for our regional yet modern cuisine. Nostalgic & modern at the same time. The fire in the "Wirtsstube" crackles – stone walls, anvil and smithing tools remind the guest of the blacksmith's shop in which strong men used to forge hot, blazing metal.  These days, our experienced cooks stand at the oven and swing a wooden spoon. Light & fine culinary aromas stream through the Restaurant "Zur alten Schmiede".
Barothek
This comfortable pub is open for all the guests of the Hotel Traumschmiede: Enjoy all the specialties of our kitchen and a freshly tapped beer or a glass of fine wine and chat with the restaurant team or other guests. Down-to-earth. The regulars' table and Barothek are places of upper Bavarian sociability.
Restaurant Raspl in Unterneukirchen
We have something for everyone. The Wirtsstube with the Barothek is the cozy center of the Restaurant Raspl - Zur Alten Schmiede The winter garden welcomes you with an elegant cafe and restaurant atmosphere. Our shady beer garden is ideal for a good beer on beautiful summer days.  And if you're travelling with kids, they can frolic on our playground while you relax. 
"Bis Boid" is Bavarian and means "See you soon!" in the Restaurant Raspl in Unterneukirchen!