Our Restaurant Raspl
Restaurant Raspl's "Genuss.Schmiede"
In our restaurant in Unterneukirchen we serve high quality food from the best farmers around the area.

Our passion is to put the best products on your plate. We cook and serve with lot's of love and passion. Our specialities are regional steaks in all varieties. With our own dry ager we serve steaks with a special taste.
Experience special occasions and beautiful evenings with good friends and business partners in exclusive ambience with selected prime cuts, fish and Bavarian cuisine.
"We would like you to experience an unforgettable evening with high-quality products and sophisticated wines, as well as a first-class service" -Ernst Raspl, owner & creative head-.
Ambiance & Hospitality: "Don't forget to drink!"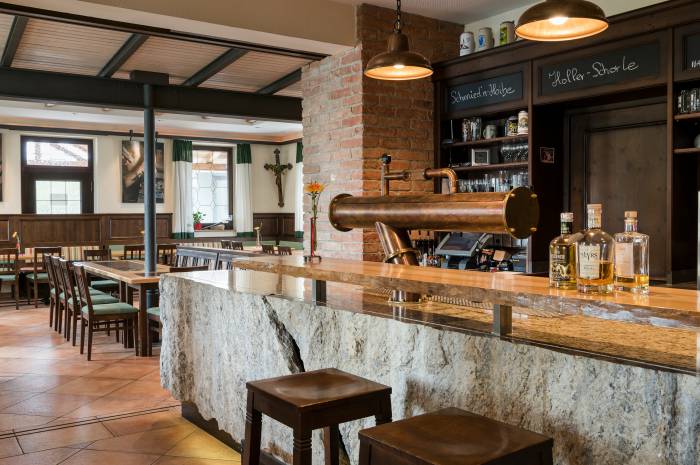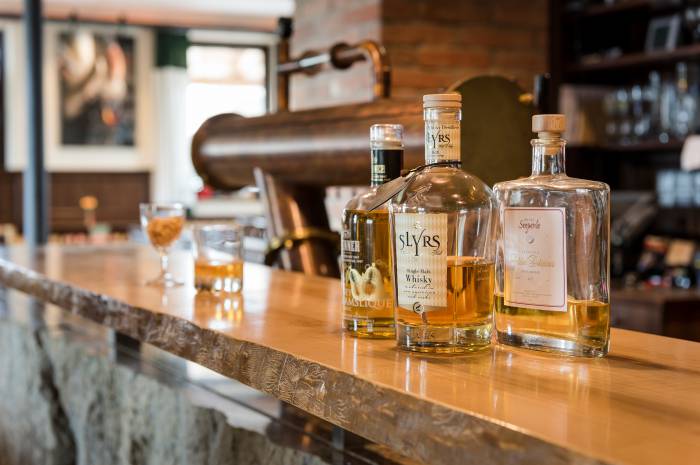 Restaurant Raspl
Bavarian food with a modern touch, international steaks and fish. In the past our restaurant was a forge and you can see that in the style of the restaurant. A unique atmosphere with wood and stone walls. Nostalgic & modern at the same time.
Barothek
The restaurant is open for all guests of the Hotel Traumschmiede: Enjoy all the specialties of our kitchen and a freshly tapped beer or a glass of fine wine and chat with the restaurant team or other guests. Down-to-earth.